8 Ways Nonprofit Organizations Can Harness The Fundraising Power Of Twitch
Are you looking to host a Virtual Fundraising campaign for your Nonprofit? Have you ever considered Twitch? Check out why you should.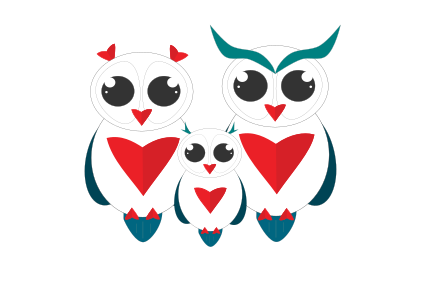 People love creating content, such as blogs, infographics, and videos, on digital platforms. Video live streaming is one of the most in-demand digital content that captures the highest engagements. This internet-based technology allows you to watch videos online in real-time using mobile devices.  
Twitch is one of the most popular live streaming apps nowadays, especially in the gaming world. It has broadened its reach and now offers non-gaming genres like talk shows, variety programs, panel discussions, and podcasts in addition to gaming.
Twitch is also very useful for nonprofit organizations that are looking to raise money quickly for their charity projects. This app is downloadable from any operating system (OS) app store, making it very accessible to all types of audiences. The audiences can include potential fundraising creators, viewers, and donors.  
With Twitch, content creators and viewers connect, engage, and work together to raise funds for worthy causes. But how do they do it?  
This article outlines the different ways nonprofit organizations can harness and benefit from the fundraising power of Twitch. Continue reading. 
1. Build A Giving Community  
Nonprofit organizations can use Twitch to build giving communities. They may consist of close families and friends and loyal members of nonprofit organizations.  
To build a giving community, nonprofit organizations must create inspiring and relevant content to educate people and raise their awareness about less fortunate families and underserved communities.  
When a nonprofit can build a socially aware and giving community, it's easier to get more streamers and viewers on Twitch to donate.  
2. Get More Viewers To Donate 
Nonprofit organizations can create their Twitch accounts and work with streamers to get more viewers to donate money or goods for a cause. Moreover, nonprofit organizations can get more viewers by: 
Playing games, podcasting, or creating relevant content for the viewers  

Uploading charity videos that can inspire people to donate  

Delivering messages for a cause during streams 

Encouraging loved ones, acquaintances, and social media followers to watch your live streams 

  
3. Create Relevant Fundraising Content
About 140 million people use Twitch, and the majority of them are Gen Z and Millennial gamers.  
With its enormous user base, nonprofit organizations can use Twitch to raise social awareness about poverty and other pressing social issues. They can create their channel and build a show around their streams.  
Nonprofit organizations can build a community on Twitch with the help of influencers and citizen content creators. They can create a social awareness show structure, content, branding, and workflow to attract sponsors and donors.  
Here are some creative streaming ideas for nonprofit organizations to help increase people's social awareness for a fundraising cause: 
Documentary style content  

Podcast shows  

Testimonials of donation recipients  

Trivia or statistics social awareness games  

Inspiring short videos  

Prayers and quotes  

 
4. Single Or Multiple Creators Live Streaming Efforts
Video content creation on Twitch involves relevancy, authenticity, and diversity. Content creators can choose the topic or niche they want to nurture to support nonprofits. Twitch creators can be single and multiple.  
Solo or single creators usually support one or more charities and causes, depending on their advocacies. They're usually novice creators or startup fundraisers. But many single creators are famous on Twitch and have made a mark on this video live streaming platform.  
Several gamers or streamers can collaborate and fundraise to support their charities and causes. For instance, Twitch creators with common streaming interests can come together and record a live podcast show on Zoom or other platforms and encourage viewers to donate.  
Nonprofit organizations and creators can incentivize donors by giving gift items or mentioning their names in their subsequent live stream sessions.  
5. Use Charity Mode Feature  
Twitch content creators can use the charity mode feature of the app, which allows them to issue a full amount to their chosen cause less the processing fees. This new Twitch charity tool connects third-party donation systems to a long list of registered causes and charities.  
Content creators who support nonprofit organizations can participate in fundraising activities, such as streaming marathons, and use the charity mode to manage monetary donations. Both viewers and streamers can support their preferred causes and charities seamlessly with this Twitch feature.  
6. Hold Virtual Fundraising Events  
Nonprofit organizations and other groups for a cause can hold huge virtual fundraising events on Twitch. Athletes, standup comedians, environmentalists, healthcare workers, and celebrities can create their channels and hold online fundraising events, such as telethons, to raise funds. 
Telethons are televised fundraising events that last for several hours or days. They are lengthy television programs wherein the hosts ask people to call and donate. A telethon aims to raise money for charity and other worthy causes. 
7. Leverage Twitch Live Tools  
Twitch has 'going live' tools, such as overlays, extensions, and chatbots, to help them manage their fundraising projects. 
You can integrate extensions or interactive panels and overlays with the nonprofit organization's stream on Twitch. On the other hand, overlays are a goal-based visual element of a fundraising platform.  
Chatbots are content creator tools for channel management, with functions that include chat moderation and games initiation to boost viewership. Fundraisers can chat and include call-to-actions (CTAs) to capture viewers' attention using this tool. In that way, they can provide relevant fundraising information to their target audience.  For gaming communities, a gaming chat API can be used to create custom chat features and integrations that enhance the gaming experience for users and facilitate communication between players
8. Sell Merchandise Items  
Nonprofits can collaborate with Twitch creators to encourage viewers to buy merchandise items. Examples of these include customized bags, mugs, shirts, sweaters, and jerseys. The proceeds of the live stream sale will go to their chosen charities and causes.  
Twitch content creators can wear fundraising merchandise items during streams to promote the charities and causes they'd like their viewers to support. Fundraisers can use merchandise items as donor giveaways and incentives to motivate them to give again on their next project.  
Conclusion 
Twitch is indeed a powerful platform that nonprofit organizations can use to fundraise. Organizers, donors, sponsors, and other stakeholders can use the platform to create and watch relevant content to help victims of calamities, abuse, and other pressing social issues. Lastly, nonprofit organizations can work with content creators to inspire more potential donors and spread the word about their fundraising campaigns.
You have a story to tell. We want to help.
Let's create memorable content and reach tens of thousands of people.