5 Pinterest Features Nonprofits Should Know About
Pinterest is a special Social Media platform because it's also a search engine. See how Nonprofits can get the most out of Pinterest Marketing.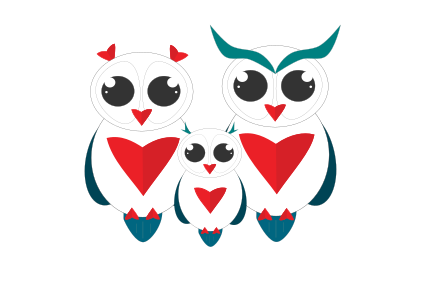 The modern fast-moving digital world presents new features each day for social media content that makes its users adjust to the updates rapidly to stay in tune and be competitive. Pinterest is a multifunctional social network that inspires most of its users with new ideas, meets their needs, and allows them to demonstrate their thrust and hobbies. Nevertheless, it's a promising platform for nonprofits to promote their ideas and projects to reach a new audience. 
Pinterest perks that will help fix your online activity to your advantage
Сonsidering Pinterest's peculiarity in predominantly presenting visual content in the form of images, it can be pretty dubious about translating a nonprofit's activity into something pinnable. So, Pinterest programmers offer practical novelties for nonprofits to implement and make their content look attractive by meeting the audience's demands and being as close as possible to their interests. 
 So, here's a list of the latest Pinterest updates you're likely to find useful:
1. Get more information about a pinned article
This option will promote nonprofits to pin more relevant and high-quality articles to fit the users' needs. What does it mean? The article contains more appropriate information, including a byline, brief outlook, and backlinks to the source.
2. Building a reader's list to refer to later
Pinterest enables you to pin articles you want to return to reading later, making this social network attractive to marketers. It's a place where you can pin any content to return tomorrow and learn it carefully without a rush. So, it became being a smart bookmarking for catchy curate content.
3. Getting extra traffic
Pinterest is going to launch an advertisement option that will hit the demands of the target audience. It won't look like hard sells, annoying banners, or pop-ups. Instead, these ads will look relevant to a user's interests and be transparent, so you'll know all about them. This option gives wider opportunities for nonprofits to gain their audience.
4. Creating catchy visual content
If visual effects influence your ideas, Pinterest will become a platform for extra passive involvement of new clients. Another effective way is to craft infographics to present the most vital points about your business. What's more, a user won't click on it like on an ordinary commerce text because it's like an informative brochure.
Remember that Pinterest is first and foremost a visual social network.  Therefore, any graphics or photo that you use in your Pins should be of high quality.  Make your photos brighter to attract more people's attention.
5. Repin to raise your audience
Don't be shy and be more active on Pinterest: subscribe to like-minded organizations and personalities who inspire you. You'll broaden your vision concerning specific things and sure will promote your ideas due to sound infographics that will receive likes from the clients of another website.
If you apply photos or videos for promoting your nonprofit, Pinterest is the ultimate platform to show your story. Even if you have a blog with diverse visuals, it can be pinned easily to Pinterest. So, people who find it interesting will like it and repin to their boards. Gradually, this pinning stuff will build a personal brand with prime web traffic.
Pinterest hints to business owners on what content resonates with the audience and which goals you'd better follow, for instance, educating, drumming up, or inspiring the customers. In any case, you should present digestible content users will want to learn more about.
Succeed to hook more organic traffic with a supportive platform for nonprofits
If you're a nonprofit organization or a fundraising community aiming to benefit society and promote your high ideas, you can join the GivingWay platform to share your vision. Here you'll find support from the same goals-oriented organizations that will share their success stories with you and set new connections to reach donors and spread your insights to the masses.
It's a place where you'll get support from fundraising volunteers who'll assist you in raising more money for your project by promoting it to the same-views companies. Using this peer-to-peer campaign, you'll reach a greater audience and increase your chances of getting new leads.
Considering today's reality with pandemic restrictions, the majority NPOs are trying to engage volunteers online to facilitate their projects. So, now online volunteers are above rubies because they can assist such organizations with their profound research skills and deep marketing talent.
Volunteers' activity can become a great asset to your nonprofit, bringing you a wide range of odds:
Assisting in day-to-day activity to target your needs.
Promoting your social media by refreshing the website.
Creating marketing material to share your ideas in society.
Alongside this, you can create a mini-website of your organization on Pinterest by putting the critical facts about your ideas and compiling your goals in one place. You can create a consistent profile adding general information about your organization, a description of your activity and mission, what you've already achieved, and future goals you strive to fulfill. 
An eye-catching motto or fundamental thesis is a crucial element that will create a meaningful message for the audience. But, it's essential to make it relevant, empathetic, and natural-sounding.
Nail down your success with marketing geeks by applying strong backlinks

 
Indeed, Pinterest is a good place for referral traffic. You can add your website link in the pin's description by creating a backlink on the relevant and credible website with organic traffic. It'll add value to your project or business and improve your ranking on Google.
If you're a newbie in the area or want to entrust your promotion to professionals, use Linksmanagement outsourcing company to show you a user-friendly website that offers worthy products or ideas with perfect visibility online. Adsy marketing team deals with authoritative outsource link building which means using high-quality sources that will lead to your website.
You'll be supported by the most popular sources referring to you, and you'll get a rapidly growing ranking. It'll be much easier to meet the demands of your niche. See what benefits are waiting for your nonprofit when cooperating with Adsy:
Strengthening your cause awareness due to client-oriented content.
Receiving more traffic and sales focusing on business development.
Relevant backlinks arrangement on reputable sources with high traffic.
Strong SEO strategy & prime-quality content applying the right keywords.
Creating a robust online presence showing your attractive services/ ideas.
Hence, if you decide to promote your ideas via Pinterest with the Adsy outsourcing agency, you'll get fruitful prospects to engage more target audiences with the help of relevant backlinks and authoritative sources.
You have a story to tell. We want to help.
Let's create memorable content and reach tens of thousands of people.