Outsourcing for Nonprofit Organizations [2023 Guide]
Are you struggling to find the right people to help you grow your Nonprofit? Check out a couple of reasons to consider when outsourcing talent for your NGO.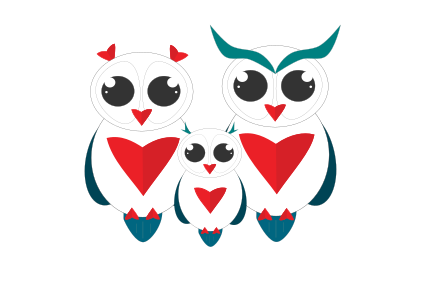 Outsourcing is getting traction in almost all domains of businesses and industries across the world. Numerous models such as onshore, offshore, nearshore outsourcing development, and many industry-specific models have emerged in the marketplace to achieve the most promising outcome offered by the outsourcing model extensively used in contemporary HR management.
According to Statista information, the global market value of the outsourcing industry was about $92.5 billion in 2019 with leading sharing contributed by IT outsourcing, which is about 66.5 billion. According to the Research and Markets projections, global IT outsourcing would reach $410.2 billion by 2027.
Let's have a look at how nonprofit organizations can use the outsourcing model to achieve the top benefits offered by this popular form of human resource services.
What Is Outsourcing?
It is a business practice in which the service seeking company (referred to as customer) hires the services of a third party, commonly referred to as client or service provider, to perform the activities relating to services, manufacturing, development, and other business processes on the behalf of the customer company.
The term outsourcing emerged as an extensively accepted term in 1989 and was readily adopted throughout the decades afterward. Numerous outsourcing companies emerged in all sectors of businesses. New types and industry-specific sub-models of outsourcing such as offshore outsourcing, onshore outsourcing, and outsourcing nearshore models emerged to offer specialist outsourcing services.
Outsourcing software development has become one of the most popular business processes in IT outsourcing, which is the leading component of the global outsourcing market.
How Can Non-Profit Organizations Use Outsourcing?
The nonprofit organization sector is a gigantic one in all major countries of the world. According to the Urban Institute's The Nonprofit Sector in Brief 2019 report, the total assets of nonprofit organizations in the USA only are about $3.79 trillion. The annual revenue of those nonprofit organizations was recorded at about $2.04 trillion.
Nonprofit organizations face significant challenges in hiring the human-talent that is skilled, experienced, qualified, and affordable. Those challenges become more serious for the small and medium-sized nonprofit organizations because they have comparatively small budgets and face competition from big wigs. The use of outsourcing is a boon for small and medium-sized nonprofit organizations in different business processes.
According to the Myer Foundation study cited in the Nonprofit Coordinating Committee of New York guide book identifies numerous back-office activities and processes that can be managed more efficiently if they are outsourced to the professional service providers. Those domains include the following.
Information technology-related activities
Fundraising related activities
Financial management and bookkeeping
Risk management, communication, and marketing
Human resource management and legal services
Purchasing and vendor management
Hiring specialists for performing the above-mentioned back-office activities are very costly that all nonprofit organizations cannot afford. The best solution to reduce the cost and maintain a high level of focus on core activities is using outsourcing services. With the help of information technology, numerous back-office activities can be automated to save time and money.
Top Benefits of Outsourcing for Non-Profit Organizations
All major non-profit organizations all over the world use different models of outsourcing to reap the benefits of outsourcing. A few top benefits of using outsourcing services include the following.
Reduced operational cost
The topmost benefit for nonprofit organizations to use the outsourcing services in different business processes such as financial management, accounting, marketing, fundraising, resource management, strategic planning, and other domains is a significant reduction in the operational cost. According to a recent research study information, transaction cost, specialization, and comparative advantages are three fundamental components that are achieved by using professional-level outsourcing services in nonprofit organizations. Hiring dedicated professionals for performing those activities will cost the not-for-profit NFP organization hugely. If they hire shared outsourcing services from professional outsourcing providers, the operational cost of the organization will reduce significantly.
Access to skilled tech-talent
Finding a skilled tech-talent is a big challenge for hiring managers nowadays. According to the Korn Ferry projection, more than 85 million technical jobs will go unfilled due to the unavailability of the skilled workforce. The size of the shortage of the tech-talent market will reach $8.5 trillion by 2030. This will impact nonprofit organizations hugely. In such a situation, outsourcing is a sigh of relaxation. Outsourcing will allow non-profit organizations to have access to the global pool of tech-talent, which will help them achieve the desired objectives easily.
Use of cutting-edge technologies
Leveraging the positive impact of cutting-edge technology, especially in information technology, is the need of the day for every type of industry. E-learning, e-health, artificial intelligence AI, analytics, and process automation are the top trending technologies extensively adopted in non-profit organizations. Finding skilled people through outsourcing to leveraging those technologies offers a great competitive edge in the industry.
Increased performance
Outsourcing helps small and medium-sized nonprofit organizations increase the performance and productivity of the organizations. According to San Jose State University research, outsourcing improves performance if the primary, supplier, and competitive uncertainties are controlled properly. This study is equally applicable in not-for-profit NFP organizations too. Thus, outsourcing increases the performance of nonprofit organizations in all major business processes.
High-level professionalism
Any organization having highly skilled tech-talent, modern technologies in place, a higher level of domain compliance, and greater automation in business processes will show a high level of professionalism in its activities. The use of outsourcing helps organizations to have access to professional tech-talent to create a highly professional environment of work, which will be handy for producing professional touch in all activities and processes of the organizations.
Better strategic planning
Strategic planning is very fundamental for any kind of organization to run smoothly. Hiring a consultant specialized in strategic planning is very costly stuff. Outsourcing the consultancy services to a professional service provider will help improve the organization's strategic planning significantly at very reasonable prices. Better strategic planning will position a nonprofit organization to achieve a competitive edge and smoothness in the operation of the business in the most fiercely competitive marketplace.
Greater focus on core activities
By outsourcing the less important and back-office activities to the third-party service provider will allow you to dedicate more time to the core activities of a nonprofit organization. Thus, the focus of the team will remain on the major goals of the organization.
Final Takeaway
Outsourcing has become a very fundamental component in managing numerous business processes with full focus, accuracy, and professionalism. All sizes of nonprofit organizations are choosing the use of outsourcing for different activities and process management. Back-office processes like IT, accounting, fundraising, HR management, and other activities are the major domains for outsourcing. Outsourcing offers numerous benefits to a nonprofit organization as mentioned in this article.
You have a story to tell. We want to help.
Let's create memorable content and reach tens of thousands of people.