How to Create a Social Media Marketing Strategy in 2023
Social media marketing continues to get trickier as there is more competition. Here are the top strategies you can use to stay ahead of the competition.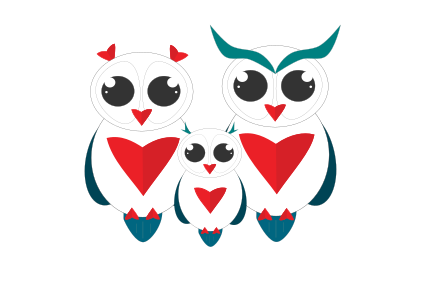 Social media marketing has grown exponentially over the last few years. As there has been a boom in social media users over a short time, trends in marketing and business have also changed. Businesses need to make optimum use of social media to promote their brand and grow their reach.
This post will help you set goals and objectives and find ways to enhance your current marketing strategy.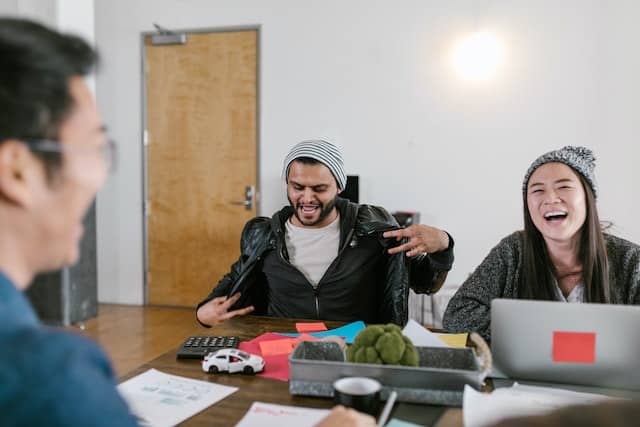 How does Social Media Marketing Help?
Social media marketing refers to using social media platforms such as Instagram, Facebook, YouTube, TikTok, or Snapchat to attract more customers to their business and sell their products and services.
It requires careful and planned engagement with users through various means. Lately, the use of memes and video content has become increasingly popular. Besides this, targeted advertisements and influencer collaborations also reap great results.
What are the Basics of Creating a Social Media Marketing Strategy?
Remember that several businesses are fighting for the same customers – hence it becomes important to be smart and tactile and make the right decisions to ensure your marketing strategy is well suited to your needs and vision. Creating the right social media plan template only requires some elementary understanding of how social media works and how to use it to your best advantage. For this, you need to remember some basics:
1. Research your Target Audience
Who are the people your product is most appealing to? Research trends and patterns related to the service you are offering and the group that is its major consumer, and build a strategy around the results.
2. Choose Platforms
Take your time in branching out, and first, try to master a few platforms. You may find it difficult to use all the major social media platforms as marketing platforms at the beginning of your journey. This means you will have to choose the ones which will boost your growth the most. For example, brands targeting a young audience usually opt to advertise on Instagram or TikTok. This decision should be based on thorough research.
3. Budgeting
Set aside a fixed budget to be spent on social media. This will be used on targeted advertising, paid collaborations with brands and content creators, and other paid gigs.
4. Plans and Schedules
You need to make sure you are putting out content regularly. Make a schedule and stick to it. This can be as frequent as every day of the week to twice a week. Your schedule should depend on your availability and ability to create regular, good-quality content. If need be, and if possible, hire a social media team to help you out. Use training videos to have your employees stay in the loop. It also helps to upskill and have the team know the top trends.
You can create your own training videos easily with a screen recorder. Know how to screen record on your MacBook – even when you're on the go. 
5. Monitor your Metrics
There are many tools available that will help your monitor your social media presence. This includes keeping track of interactions, shares, and likes on your posts, as well as helping you determine your audience through the age range, gender, and regions. Review and analyze your collected data and then edit your future content according to your observations.
Top Social Media Marketing Strategies to Adopt in 2023
After you have set up a basic plan after thorough research, you will slowly learn a myriad of techniques to help you out. If you are already using social media for marketing, you would know how quickly trends change, and how important it is to adapt to these changes.
2023 will see an even bigger boost in the use of social media. These are some of the social media strategies you must try to increase your reach and engagement:
1. Interactive Marketing
Social media makes it very easy to interact with your consumers. Studies have found that consumers are more likely to buy from sources they trust because of their easy accessibility and interactive methodologies. Engage your audience. Ask questions and include their responses in the content. Encourage user-based content creation. Host competitions and giveaways. This forges a relationship between consumer and producer that boosts sales exponentially.
2. Video Content
Video content is the most consumed content now. This includes both short videos and long ones. Instagram Reels and YouTube Shorts, for example, are very important marketing tools. You can make several types of videos – informational, interviews, reviews, or just humorous content. These videos are shared over and over and increase your reach. Post regularly and see what format works for you the best.
3. Influencer Marketing
Social media influencers are big, and they are getting bigger. They are popular and accessible, which means many people will come across your product through their handles. Research also shows that people find products endorsed by influencers and social media celebrities more credible than the ones they find through other advertising formats.
You need to go to the right influencers with a good follower base – one that matches your target audiences. Most firms lately are increasing their influencer marketing budget, and for good reason, since it provides wonderful and quick results.
4. Paid Advertisements
Using social media platforms like Facebook, Google Ads and Instagram for your marketing needs is a tried and tested strategy that will bring you huge returns. You can optimize your strategy according to your needs and your budget. The algorithm makes use of collected data to display your ads to the right audience. This helps you reach a large number of people easily. If you can't create a strong strategy yourself then you can always outsource to professionals. SEO companies in Europe, America, London, and other places, are key players in crafting social media strategies tailored to meet the unique needs of each organization, from start-ups to established corporations. It begins with an analysis of the company's current presence then they develop plans for content sharing and make recommendations for promoting brand visibility across various platforms.
5. Virtual Reality
Virtual reality is a growing arena that is slowly being embraced by businesses. This is the mark of a huge shift in traditional marketing patterns. Some examples of using virtual reality for your business include virtual try-on options for makeup products or clothing. This way of creating false but realistic settings is highly attractive to people. Though it might require some initial investment for the tech, it will also bring huge returns.
Is Your Business Ready?
Social media marketing is more popular than ever, and this is the perfect time to jump on the bandwagon. Remember to start slow and strategically. Remember that social media is also about interaction, engagement, and understanding the consumer and your audience. Once you have mastered this, there is very less that can hold you back.
You have a story to tell. We want to help.
Let's create memorable content and reach tens of thousands of people.