5 Tips to Create a Great Non-Profit Digital Campaign
Want to become more effective with your NGO, Nonprofit or social enterprise? Check out these 5 Tips to Create a Great Nonprofit Digital Campaign.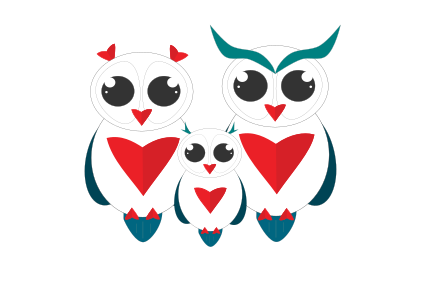 By and large, digital marketing is more cost-effective than its traditional counterpart. This unique trait that digital marketing has is especially valuable and important for non-profits, simply because your goal is to raise awareness and motivate people to support your organization, meaning that you're focused more on social causes than financial gain. If you don't expect your digital campaigns to yield financial returns for your organization per se, then you need to spend as little money on them as possible. This one of the reasons why non-profits rely so much on digital marketing nowadays.
Luckily, there are numerous effective digital marketing tactics at your disposal that won't cost you an arm and a leg – tactics that you can use to boost brand awareness and reach, inspire trust, and rally people around your cause. Let's take a look at the foundational pillars of a successful digital campaign for non-profits in 2020.
It all starts with good branding
Branding is at the foundation of good business, and it's an essential element of a successful business strategy in general. But when it comes to digital marketing, branding and brand consistency becomes imperative. Your focus should be to create a unique brand identity that will set your organization apart from all the rest in your field, and most importantly, help you inspire and motivate people to actually stand behind and support your causes. Because unfortunately, having a cause is not enough to spark people's interest anymore in this oversaturated online world.
Every successful marketing campaign is fueled by the brand's unique personality and tone of voice, its striking and memorable visuals, as well as the values and narratives that shape its identity. When you combine these essential elements into a complete brand package, you will have created a foundation for every marketing campaign, and you will have ensured brand consistency across all relevant digital marketing channels.
Use influencers to reach global audiences
Let's be real, influencer marketing is typically not cheap. However, in the world of non-profits, influencer marketing can be a cost-effective way to improve brand visibility and build awareness around your cause in an affordable way. Generally speaking, some influencers truly care about the causes you support, and they will reach out to their social media audiences to talk about the cause and your organization, but only if you take the time to develop meaningful relationships with them and show them that you are truly an organization worthy of their support.
To acquire influencers who will promote your organization for free, you will have to have a proven track record, and a rich portfolio that will show the influencer how you are making the world a better place. This will build your organization's image and authority, inspire them to promote you on social media, and help you drive traffic to your site while motivating people to actually fund your causes.
Capitalize on email advertisement
Email marketing is one of the most powerful digital marketing tools in your arsenal, simply because it won't make you break the proverbial bank, and it allows you to open up a direct line of communication with your audience and the supporters that actually donate to your causes. That said, this doesn't mean that executing an email campaign doesn't require plenty of time and human-power, as this is a labor-intensive task.
This is why you should focus on creating Gmail ad campaigns that are specific and highly-targeted. To make these ad campaigns successful, though, you can integrate a tool such as Reportz with Gmail Ads that will provide you will all of the data you need to make the right advertising decisions, and spend as little money as possible on ads while actually reaching your target audience. Combined with your regular emails, email ads will help you reach a wider audience and convey your message to the people that actually care about your cause.
Become the educator in the field
Content marketing is another highly-affordable digital marketing tactic that non-profit should focus on nowadays, as people are hungry for relevant information regarding the causes they support. Not only is content creation a great way to keep your followers, audience, and supporters interested in the workings of your organization, but it's also a great way to drive lead generation forward and reach an even larger number of potential supporters.
That said, don't forget to create all content with SEO in mind, as you want to rank your website and all of its pages higher in the organic searches to reach your audience. When people are researching certain topics that fall under your domain of charitable work and the causes you support, you want to appear at the top of the search results and become the go-to source of valuable information – which will elevate your brand's status as a result.
Focus heavily on mobile optimization
Lastly, make sure to optimize your entire digital presence for mobile audiences. Given the fact that people are consuming information via smartphones and handheld devices more than ever before, it's imperative that you leverage accelerated mobile pages to optimize your website for seamless mobile browsing. This will help people load your site on their smartphone and make your content easy to read on all screen sizes, which will in turn appeal to the mobile demographic and improve your metrics across the board.
Wrapping up
Digital marketing is a cost-effective way to improve the visibility of your non-profit in the oversaturated online world. But that doesn't mean that all tactics were created equal, so make sure to prioritize these in your marketing strategy in order to create effective digital campaigns that will rally people around your cause.
You have a story to tell. We want to help.
Let's create memorable content and reach tens of thousands of people.