Text Fundraising: Tips and Tricks for a Successful Campaign
Reach your donors where they already are – their mobile phones. Read this guide to learn more about text fundraising and the top do's and don'ts to follow.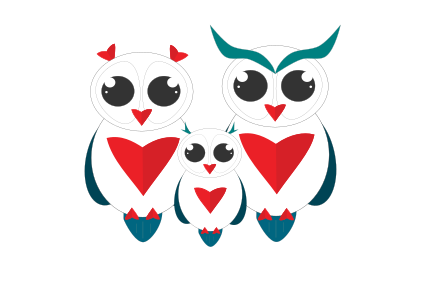 In 1992, the first text message was sent out with a simple message—"Merry Christmas." No one back then could've predicted how ingrained in our everyday lives texting would become. Now, texting is the #1 most used way of communication among Americans younger than 50.
It's no wonder, then, that text fundraising methods and mobile giving have begun to rise in popularity. Incorporating mobile accessibility in your engagement efforts not only expands your online community but also meets your donors where they already are—their mobile phones. And, while not everyone has a smartphone with internet access, 5 billion people worldwide can still send and receive SMS messages. 
Since text messages have a 98% open rate within the first five minutes of receipt, people often assume that sending texts is a surefire way to build donor relationships and increase retention rates. However, modern individuals consume a ton of content and receive a lot of texts, so it takes more than a simple call to action to effectively leverage text fundraising.
Whether you've successfully implemented text fundraising in past efforts or are trying to determine which platform and mobile giving tool is best for your organization, familiarize yourself with some text fundraising do's and don'ts. In this article, you'll learn the best practices of mobile giving by exploring:
The various mobile giving options.
Using text giving alongside a fundraising event.
Collecting your donor data.
Thanking your text donors.
Using different keywords for different campaigns.
Text fundraising can easily become a tool that falls to the wayside and is forgotten about. Keep these do's and don'ts in mind and remember that utilizing this type of tool can genuinely increase your fundraising efforts— when used right!

The various mobile giving options.
The biggest reason people are attracted to mobile giving is its convenience. Modern consumers constantly carry their mobile phones around. These devices have become our wallets, our tickets to board planes, and our main channel of communication. It makes sense to bring fundraising into it.
But don't limit your mobile giving efforts to just text fundraising. Depending solely on text-based fundraising limits your ability to tell your nonprofit's story and make an emotional connection.
Mobile giving involves more than just providing a unique keyword for supporters to text. Consider the following mobile giving opportunities and which ones aligns best with your mission and supporters:
Text fundraising. This includes text-to-give and text-to-donate. Both methods involve texting a predetermined keyword to a unique phone number. Text-to-give usually only accepts pre-set donation amounts that are billed to the donor's cell phone bill. Text-to-donate is more commonly used and works by sending donors a text back with a mobile online donation form to submit their information.
Include calls to action in social media posts. Social media content is often consumed on mobile phones. As you're keeping up with your regular social media efforts, don't be afraid to advertise your mobile-accessible online donation page and text-to-give or text-to-donate number!
Online mobile accessible donation pages. Before you consider investing in text fundraising tools, take a look at your existing online presence and ensure that it's mobile accessible. This means supporters should be able to learn more about your organization, get familiar with your mission, and even make a gift, all from their mobile devices.
Text-to-donate tends to be more accessible than text-to-give as a fundraising tool because of the latter's qualification process. Organizations must submit a lengthy application, pay a fee, and meet a minimum fundraising requirement per year. Consider all the options before fully committing to one method.
Mobile giving is all about bringing convenience to your donors. From visiting your mobile-accessible online donation page to making a simple gift with a text, donors can give to your mission whenever and wherever they are!

Use text giving alongside a fundraising event.
Fundraising events are one of the most engaging ways to reach your supporters and showcase your organization's impact. Pairing text fundraising with a fundraising event is a great way to build the buzz around your event, increase giving on the big day, and capitalize on donors' excitement long after the event is over.
With a near-perfect open rate, text messaging is a quick and straightforward way to reach your supporters. Even if your audience doesn't necessarily take the actions you ask for, they might still internalize your messages' content and act later.
Text fundraising can supplement your event planning efforts during every step of the process:
Before the event. As soon as a guest registers for your event and opts into receiving texts, consider using text messages to send them important updates and reminders about the event. If you want to increase registration, consider texting past loyal event guests with a discount code for their ticket.
During the event. Because mobile giving is so convenient, donors can easily respond to an ask by sending in a gift without having to put down their drink! You can even sync sending a text call-to-action with key event moments to inspire giving. If you're looking for ways to build momentum around a fundraising goal, cast a live feed of text donations and accompanying messages on a screen at your event. Donors will love seeing their names on screen as your campaign thermometer inches toward its goal.
After the event. As your event is coming to an end, send your attendees a final thank-you text message. If guests began the text donation process and didn't finish their gift, send special reminder messages to them that will encourage them to finish making their donation. Later, you can send a wrap-up email and thank them for their attendance.
The next time you're planning a fundraising event, consider whether text fundraising can increase the donations you raise at your event. If you're looking for inspiration for your next event, check out this list of unique fundraising ideas!

Collecting your donor data.
One of the downfalls of some text fundraising methods is that it can be harder to capture important donor data. So many fundraising strategies and outreach methods are based on donor data that it's necessary to collect some important pieces of information in order to continue those relationships.
Text fundraising methods like bill-to-carrier giving puts up a barrier that prevents accessing certain donor data, outside of the amount given and possibly their name. That's because the donation is simply charged to their phone bill and donors don't have to provide additional information. You miss out on details like:
Who this donor is
Where this donor lives
Whether the donor has given before
What other organizations the donor supports
Whether the donor is interested in future engagements
This is an important element to consider when you offer text-to-give methods. Text-to-give has a ton of benefits, but data collection isn't one of them. If you're looking for ways to build your donor database, focus on text-to-donate efforts. Since this involves sending your supporters a link to your online donation form, you can customize your form to better capture the necessary donor data.
While this may seem like an extra step that might hinder the donation process, Qgiv's data shows that the donor drop-off rate between text-to-donate and the more direct bill-to-carrier methods is not substatial. Plus, sending donors to your mobile-accessible website actually gives you the opportunity to connect further with them.
When you make the effort to capture donor data, you can improve your thanking and reporting processes, then encourage those donors to get involved in other fundraising efforts. For instance, if you know your donors' business affiliations, you can possibly double their gift (without asking for more money!) depending on their employer. Learn more about corporate matching gift programs with Double the Donation.

Thanking your text donors
As you would with any fundraising campaign or event, remember to always thank your text donors. Prioritizing donor appreciation and making an extra effort to make your donors feel amazing promotes a positive relationship and sets up the foundation for future support. The more you engage with your donors, the more likely they'll become a loyal supporter and give again!
Whether donors give via text-to-give or text-to-donate, your tool should automatically send them a reply text summarizing their gift and thanking them. However, if the donor gave a substantial amount (the average text donation is $107!), something more than an automated text might be a good idea. Sometimes an email or a handwritten letter can really show donors that they're appreciated and that their gift made a genuine difference.
It's easy to fall into the trap of sending your thank-you message too late or seeming ingenuine in your gratitude. Consider these best practices when thanking your donors:
Make sure it's sent not too long after the gift was made. This way the donation is fresh in the donor's mind! A good rule to follow is to send your appreciation within a week from the gift date at the very latest.
Personalize the content to that donor. Donors can see right through thank-you messages that are clearly sent in bulk. Using your existing donor data, make sure to at least incorporate the donor's name and the gift amount. If possible, include additional language to call out their gift's specific details, like the restricted fund they supported or any kind of dedication they included in their donation. Some marketing tools can automate this process for you.
Specify the impact of the gift. The top reasons donors give to causes is because they care and because they want to make a difference. Let donors know that their money was put to good use by directly stating that gift's influence. For example, if you're raising money for an animal shelter, let your donors know that their gift of X amount of money has helped X dogs find loving homes.
It can be hard finding the best way to say thank you, especially to people you don't necessarily know personally. If you'd still like some help, check out Qgiv's fundraising letter templates and use their donor acknowledgement letter template as a guide.

Using different  keywords for different campaigns.
While text fundraising is a great way to reach and engage your donors quickly, it's important to take some steps to make your keywords unique and memorable. Each fundraising message is limited by the tools of text messaging. Compared to your website, which includes a network of pages with images and stories, text fundraising only offers a set of words on a phone screen.
Without a compelling story, it's harder to build support and develop any type of relationship with donors. At best, you might get a one-time donation. Effective nonprofit fundraising works best when built off an emotional connection, and it can be hard to build those emotional connections through text messages 
Whether you're using text fundraising to supplement existing campaigns or to lead an entirely new one, make sure to create unique keywords for each campaign. Doing so will help your donors remember which keyword supports which campaign; you don't want your donors to be confused about where they are giving their money!
Using different keywords for different fundraising campaigns also gives you the opportunity to use keywords that tie into your different campaigns' themes, which will help foster the emotional connection you've created with your donor before they decide to give.
The right text fundraising tool will let you create as many fundraising keywords as you need to support ongoing campaigns, short term fundraising efforts, or awareness-boosting activities. Keeping those campaigns' keywords separate from each other also helps simplify your bookkeeping and makes it much easier to track each campaign's momentum.
When creating keywords for your fundraising efforts, keep a couple simple best practices in mind. While your keyword should steer away from basics like "GIVE" and "DONATE," it should also connect to your specific mission and work.
However, don't make your keyword overly complicated. This puts you at risk of spelling errors or autocorrect issues. Speaking of autocorrect, you should also avoid using two dictionary words (like "AnnualGala" or "PuppyParty"); your donors' autocorrect will separate those words and cause donation errors!
Text fundraising has nuances and special considerations that you should consider, especially if you haven't explored the space before. Just keep in mind our list of best practices and make sure you're familiar with all text fundraising opportunities. Good luck!
Author's bio: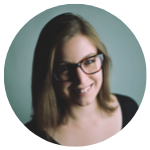 Abby Jarvis is a blogger, marketer, and communications coordinator for Qgiv, an online fundraising service provider. Qgiv offers industry-leading online giving and peer to peer fundraising tools for nonprofit, faith-based, and political organizations of all sizes. When she's not working at Qgiv, Abby can usually be found writing for local magazines, catching up on her favorite blogs, or binge-watching sci-fi shows on Netflix.
You have a story to tell. We want to help.
Let's create memorable content and reach tens of thousands of people.