Digital Marketing In 2023: 5 Reasons Why Non-Profit Organizations Need It
Do you want to get More Donors for your Nonprofit, Charity, NGO? See how to improve your Digital Marketing efforts in 2021 and get more Donors.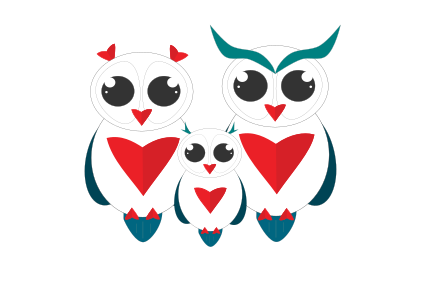 Digital marketing is a powerful tool that can help a business reach customers from every corner of the world. Over the years, digital marketing has enabled every size of business to establish authority in the market. It boosts brand awareness, forms a relationship with customers, expands global reach. There are several tools like social media marketing, email marketing, PPC, SEO, Ads, etc. that you can leverage to grow your business or nonprofit.
The significant advantage of digital marketing is that it is more cost-effective than traditional marketing. Further, it can reach a wider audience as nearly 4.57 billion people use the internet as of July 2020. That means that with a smaller marketing budget, you can reach more people.
When it comes to non-profit businesses, the main goal is a specific social cause instead of a monetary profit. Digital marketing can be useful to non-profits in increasing their mass following and raising awareness. Here are five reasons why nonprofits need digital marketing:
1.   Build authority with SEO and backlinks
The very first step of a successful digital marketing campaign is to create a website for your nonprofit. A website is the first place the audience will go to when they want to find more about the company. It is similar to having an online information portal that contains everything there is about your NGO.
However, there are already millions of websites that live on the internet. You need to build website authority to stand out from the crowd and reach your potential audience. The most appropriate way of doing this is gaining backlinks for your website.
It is essential to have informative and original content on your website to establish authority. When other organizations and companies link back to your site, it gives a positive signal to Google. This means that Google will increase your chances of ranking higher in the SERPs. You can either create backlinks by yourself or outsource the task to agencies that offer white label link building plans.
2. Engage viewers with video marketing
As per a survey by Wyzowl, nearly 85% of the businesses are using video as their marketing tool. It means that acing your video marketing strategy can make all the difference. How you include video in your digital marketing campaign is also crucial. You can either make it a permanent post on the non-profit business website or create a youtube channel for all the videos.
Further, adding videos in the targeted emails can double or even triple the click-through-rate. Adding the word 'video' can improve click-through-rate by 19%. The main thing to remember here is to create videos that evoke strong emotions in the viewers. In a way, they feel connected with the message being spread.
Girls Who Code organization has perfectly depicted how video marketing can help nonprofits to create a long-lasting impact. In 2018, the non-profit company partnered with TikTok to start a campaign with #raise your hands. For every video created by users under this campaign, TikTok donated $1 to the organization.
3.   Pay-Per-click (PPC) marketing can increase traffic
PPC advertising is an effective way that can help drive traffic to the website. The perfect PPC source for non-profit organizations is Google Grants because they provide users up to $10,000 a month in PPC advertising. In short, Google provides grants that will allow your business to start advertising without investing a considerable sum.
Further, you can promote your business and initiatives for free after your Google Grants account gets verified. This will allow you to gain direct traffic to the website. You can also use PPC for keyword research and search for the broader and high volume keywords.
Also, the data collected, such as CTR, bounce rate, etc., can help you analyze the reader's behavior. You can optimize the landing page, blogs, or other marketing elements. By knowing what the audience prefers over others can help you shape your marketing efforts.
4.   Make readers interact more with retargeting
Retargeting is the digital marketing method that attracts users and makes them visit the website again and again. It is widespread for most of the websites of the non-profit businesses that people visit and bounce back without making any donation. Retargeting can help your business retain those bounced visitors.
Most organizations with a big-budget use Facebook Exchange for retargeting. This feature uses third-party service (Adroll) to analyze the preferences of the visitors. Using this, you can retarget the people that once have shown interest in your Facebook post. While scrolling, users will get exposed to your non-profit organization via ads and feed.
5.   Deliver your message directly in their inbox with email marketing
Email is the most personal form of communication in digital marketing. When you deliver a customized message to the target audience, you offer them exclusive information. Email marketing is an effective digital marketing strategy to attract potential donors and sponsors.
You can segment your audience into a different list and create personalized emails with a strong call-to-action. In this way, you are delivering the right information to the right people. This encourages readers to interact and communicate with your brand.
To leverage email marketing, MailChimp is a perfect solution for all your needs. The company offers 15% off to the non-profit organizations and an additional 10% off after authorization of account. Thus, you can use email analytics to optimize your strategy and evaluate the status of your campaign's status in real-time.
Conclusion
Whether small or big non-profit businesses, digital marketing can boost brand awareness, increase traffic, grow a following, and increase the number of donors. When every individual is going digital, it is perfect for leveraging the online platform to make your business reach heights.
You have a story to tell. We want to help.
Let's create memorable content and reach tens of thousands of people.