3 Essentials for Fundraising Technology: A Beginner's Guide
We all know the power of Fundraising for Nonprofits, but how do you get started with the right Fundraising Technology? Check out this starter's guide and learn more.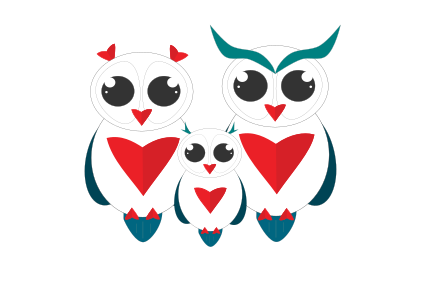 Fundraising is hard work. Between planning events and organizing information, everything you're doing should serve to make the donor experience easier. That can be a lot! Lucky for you, there are some high-quality fundraising tools that can streamline the donor process while also making your life easier.
To improve the donor experience, first, consider the platforms where you interact with donors the most— likely somewhere in the online sphere. How your nonprofit does this could very well depend on the fundraising technology you're using.
Due to the current global pandemic, nonprofits everywhere are taking to virtual fundraising strategies faster than ever before. That also means that the tools in your fundraising tech stack are becoming more important than ever before.
There's nonprofit software designed to track time, manage social media, plan fundraising events, and so much more. All the choices can seem overwhelming! That's why we've put together this quick guide to help you get started.
When exploring new considerations for fundraising technology, these are the key factors you should be focusing on:
Your nonprofit website
Communication tools
Donor database
Having the software is not enough. Knowing how to use these different technologies is what will ultimately make the donor's experience better and improve fundraising operations for your organization. Let's get started.

1. Your Nonprofit Website
You know that your organization's website is extremely important. After all, it's where many new supporters learn more about your mission, and veteran supporters find out about upcoming engagement opportunities. That's why you should be constantly revising and updating your website— because the internet is constantly changing too.
Keeping up with the latest trends could make or break your website. But what exactly should you be looking to update?
Content
Many times, potential donors will go on a nonprofit's website to get general information. They want to know what the organization does and why it is important. For this reason, your website's content should be current and up-to-date. No one wants to read about the milestone your nonprofit reached ten years ago!
Your information should also be clear and simple. Don't drown your content in fancy language that no one will understand. This is a place where everyone will go to get information, so everyone should be able to read it.
Having the right content will hopefully lead possible donors down the conversion cycle to your donation page! With helpful and relevant information, supporters can more confidently make the decision to contribute to your cause.
Donation Page
Your donation page is where each potential donor will ideally land when visiting your website. If they are already on your donation page, it's likely that the content they've read thus far has resonated with them enough to consider their hard-earned funds. Now, your donation page is the tool used to solidify their decision and ensure a quick giving process!
That is why you should make your donor page as simple as possible, with each design and technological choice made for the benefit of the donor. Here are two things to keep in mind:
Donation form. Your donation form should be easy to digest and simple to fill out. There should be no reason to turn people away once they've reached this form. Consider elements of the page such as which buttons to display and how to group your text fields. The quicker a donor can complete the donation page, the more successful donations you're likely to receive!
Payment options. Once your donor fills out the form, there should be an easy way for them to pay online. There is different software that can make this easy, so take a look at various providers and decide which is best for you. It's a good idea to have an option for recurring payments to make it easy for repeat donors to decide to give more than once.
Now that your website is updated and your donation page is good to go, you're a step closer to mastering your fundraising technology! For more design tips, take a look at this handy guide from DNL OmniMedia.

2. Communication Tools
Once your website is up and running with the right technology, you can begin to explore other ways to interact with your donors. Consistent communication is important to keep donors updated with current events and relevant news. Here are three main ways that nonprofits typically communicate with donors:
Email 
Email is the most-used communication channel between nonprofits and their supporters. You can set up an email subscription or regular newsletter to let your donors know about organization updates, inform them of upcoming events, and thank them for any contributions they have made.
Take a look at these best practices for effective email communication:
Include a catchy, short, and informative subject line.
Personalize your message to each donor.
Keep the content short and easily readable (on mobile too!).
Provide easy information on how to donate to or contact your nonprofit.
Analyze your email marketing metrics to make improvements.
By employing these tips, you'll set yourself up for success by crafting and distributing optimized email content that your supporters will actually want to read.
Text 
Did you know that over 96% of Americans today own a cell phone? That's a significant portion of your audience, and thus a key opportunity for donor correspondence. There are two key ways that nonprofits can use text messaging as a method of donor communication:
Text-to-give: Many nonprofits use mobile fundraising methods to secure donations through text messages. Thanks to automated software, users can donate by texting a predetermined keyword to your dedicated mobile giving number and receiving a follow-up message leading them to a mobile giving page to secure their donation. According to Snowball's guide on text-to-give, the entire process can be completed in less than a minute!
Regular text updates: You can also use text messages to keep your supporters up-to-date on various projects and initiatives that you're involved with. For example, you can send out event invitations, remind donors to research their matching gift eligibility, or even thank them for their generous donations.
Whether you're using text as a communication tool or a fundraising channel, it's a significant opportunity that you don't want to miss out on.
Social Media
Social media platforms like Facebook, LinkedIn, and Twitter can also be a great way to communicate with potential donors. More than likely, you already have a basic social media presence for your organization. However, there's always room for improvement!
Take a look at these top tips:
Adjust your messaging to fit each platform. For example, Twitter is known for its character limit, making it perfect for quick updates, while Facebook is a better platform for long-form content posts.
Only open as many accounts as you can maintain. It's better to have one or two well-managed profiles to build on than to open and lose track of a ton of different accounts.
Encourage supporters to interact with and share your posts. This way you can reach a larger audience and users can share your information with their own circle, thus allowing your supporters to spread your message for you.
Mastering donor communication is challenging for any nonprofit, but with the right tips, tricks, and tools, you can go a long way toward success!

3. Donor Database
Updating your website and donor communication are great practices, but you still need a reliable and extensive donor database to help you organize your other tools to the best of our ability.
With the right software, you can analyze your current fundraising practices and locate areas with room for improvement! Understanding your donor metrics is crucial, so here are a couple of things that you should be tracking (and why they're important).
Engagement
Your donor database should track your donors' engagement, not just transaction history! The engagement history your supporters share with your nonprofit is a holistic view of their activities, from emails they've received, phone conversations they've had with staff, or text messages they've read.
Why? Once you have an accumulation of this data you can see which users like which method of engagement the most and focus on that method. This way you won't bombard donors who don't check their email with emails that they'll likely never read.
Financial indicators
Your database should be able to track your donors' business affiliations, political giving histories, real estate ownership, and more that can give you a clue into your donor's financial means.
Why? This can help measure a donor's giving potential so that you can figure out if you should be encouraging them to donate more in the future.
Your nonprofit CRM database isn't just there to hold a bunch of names! With the right fundraising technology, you can use your donor data to formulate smarter strategies and build stronger relationships.
With all of the nonprofit software that is now available, it can be a bit tricky to learn how to use it in the best way. And with all of the different available providers, it might be difficult to make a choice.
To take your research to the next step, check out this guide to top free and low-cost fundraising software solutions. This way, you can find some powerful tools that won't break the bank, and get started expanding your fundraising technology today!
Author's bio: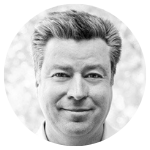 John Killoran is an inventor, entrepreneur, and the Chairman of Clover Leaf Solutions, a national lab services company. He currently leads Clover Leaf's investment in Snowball Fundraising, an online fundraising platform for nonprofit organizations. 
Snowball was one of John's first public innovations; it's a fundraising platform that offers text-to-give, online giving, events, and peer-to-peer fundraising tools for nonprofits. By making giving simple, Snowball increases the donations that these organizations can raise online. The Snowball effect is real! John founded Snowball in 2011. Now, it serves over 7,000 nonprofits and is the #1 nonprofit fundraising platform.
You have a story to tell. We want to help.
Let's create memorable content and reach tens of thousands of people.